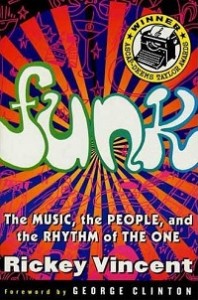 Het boek 'FUNK, the MUSIC, the PEOPLE, and the RHYTHM of THE ONE' uit 1996, met een voorwoord van George Clinton, is het standaardwerk over funkmuziek. De schrijver, Rickey Vincent, doceert African American Studies aan de Universiteit van Californië UC Berkeley. Sinds begin jaren negentig presenteert Rickey in San Francisco een wekelijkse funkshow op KPFA 94.1 FM Radio. Vincent kwam bij KPFA terecht toen hij naar aanleiding van de arrestatie van James Brown in 1991 voor het station een 5 uur durende 'Payback Marathon' organiseerde, gevolgd door nog eens  7 uur James Brown op KALX in Berkeley, waar Vincent vanaf 1985 al radio-DJ was en er een voorloper van The History Of Funk show presenteerde.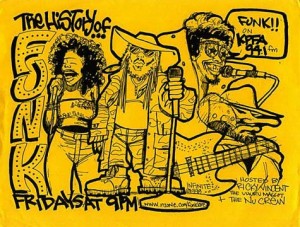 Op zijn blog kijkt Rickey terug op wat 2013 allemaal aan nieuwe funk heeft opgeleverd. Als eerste noemt Vincent enkele oudgedienden zoals Bernie Worrell met zijn Bernie Worrell Orchestra, bestaand uit jonge talentvolle muzikanten. De BWO band laat zien waar de volgende generatie funkateers toe in staat is, aldus Vincent. Maar nog wel onder leiding van Bernie. Daarnaast prijst Vincent drummer Jerome 'Bigfoot' Brailey en zijn band Mutiny die vorig jaar een comeback hadden met het album 'Funk Road', toetsenist Danny Bedrosian en zijn album 'Songs For A Better Tomorrow', United Funk Order, een nieuwe funk groep uit New York, en de Yo Mama's Big Fat Booty Band en hun debuutalbum 'Onward'.
Lonnie Marshall's Weapon of Choice kwam in 2013 met het album 'Really Relevant', P-Funk drummer Gabe Gonzalez bracht met zijn band Enema Squad (voorheen Enemy Squad geheten) 'Intergalaxative' uit en Kelvyn Bell's Kelvynator is terug van weggeweest met 'Funk 4 Wha Cha Know'.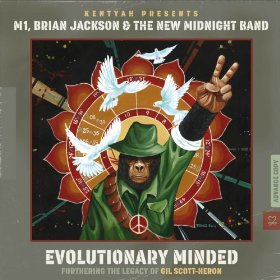 Het album 'Kentyah presents: M1, Brian Jackson & The New Midnight Band: Evolutionary Minded -Furthering The Legacy Of Gil Scott-Heron', noemt Vincent 'a completely mind blowing righteous treatment of jazz, funk and revolutionary rap'.
De releases van Aurra, Global Noize en Earth, Wind & Fire passeren eveneens de revue.
Behalve voor al deze Amerikaanse funk heeft Vincent heeft ook waardering voor funk uit Europa. In de eerste plaats voor 'Who's Cooking', het nieuwe album van het Duitse Grand Slam, waarop een grote rol is weggelegd voor Rubber Band vocalist Gary 'Mudbone' Cooper. Vincent is onder de indruk en noemt de plaat 'maybe the best of the polished contemporary funk releases'.
Na de Nederlandse funkverzamelaars Arno and Edwin Konings in het zonnetje te hebben gezet vanwege hun prachtig geïllustreerde discografieën van Sly & the Family Stone en George Clinton & P-Funk die in 2013 verschenen, waar Funkblog-redacteur Marcel Visser ook aan heeft meegewerkt, schrijft Vincent ten slotte:
'One should not sleep on the funkativity of our European funk head friends, with Rony Playstation (Funkadelian Johnson), Tiny & the Underground Funk Squad, P-Theory, Bobby Soul, Octave Pussy, Seven Eleven (featuring Dodge) and many others producing tracks, their albums are regularly at the top of my Best Funk of the Year lists'.
Amerikaanse waardering dus voor de Nederlandse funkacts Tiny & the Underground Funk Squad, Octave Pussy, Seven Eleven en Dodge.