Na het veelgeprezen debuutalbum The Big Ol' Nasty Getdown, Volume 1 (uitgebracht in 2012), bleef het een tijdje stil rond de gelijknamige gelegenheidsformatie die inmiddels meer dan 100 leden telt. B.O.N.G., zoals de band ook wel wordt genoemd, kondigt nu op Facebook The Big Ol' Nasty Getdown, Volume 2 aan. De plaat verschijnt op 27 oktober op 180 grams vinyl in een gelimiteerde oplage van 1500 stuks en kan al als PRE-ORDER worden besteld voor $ 29,99 plus verzendkosten.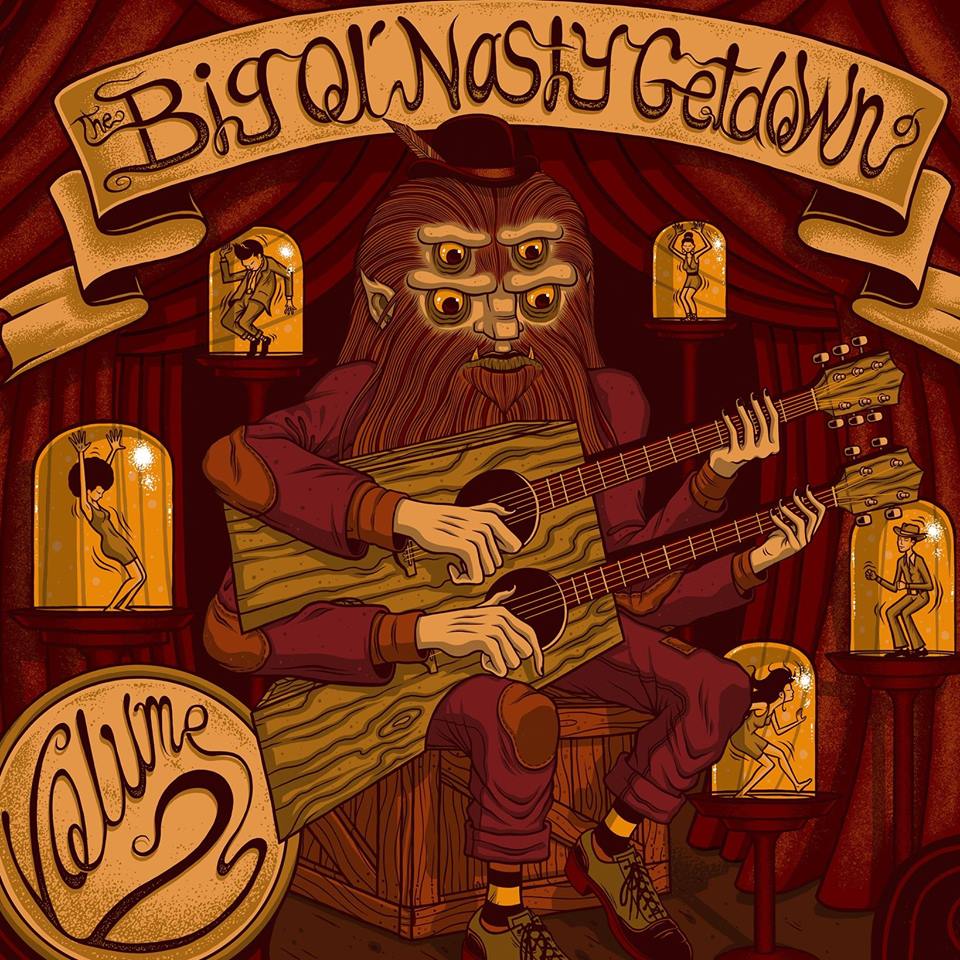 The Big Ol' Nasty Getdown, Volume 2 bevat bijdragen van leden van Earth, Wind and Fire, Arrested Development, Fishbone, Living Colour, The Meters, Kool and the Gang, James Brown Band, P-Funk, Mudvayne, The Time, Dumpstaphunk, The Fritz, Yo Mama's Big Fat Booty Band, Delta Nove, & Konglom, Speech, Taylor Dayne, Fred Wesley, Angelo Moore, Rev. Desmond D'Angelo, Karl Denson, Mike Dillion, RonKat Spearman, Kendra Foster & Laura Reed. Het artwork is van Jim Mazza.
The Big Ol 'Nasty Getdown werd in november 2007 opgericht door John Heintz (Trulio Disgracias), John-Paul Miller (Yo Mama's Big Fat Booty Band) en Derrick Johnson (Yo Mama's Big Fat Booty Band en Asheville Horns). Het idee voor het project ontstond in april 2007 na een jam van drie bands tegelijk in Copper Mountain Colorado, te weten: Galactic, Lee Boys en Papa Grows Jam. In december 2007 zijn in New Orleans in 5 dagen de eerste nummers geschreven en opgenomen. Hier waren 23 musici uit 10 verschillende bands bij betrokken. De tweede keer dat de groep bijeenkwam om funky tracks te componeren en op te nemen was van 13 t/m 17 januari 2008 in Jacksonville en Tallahassee, Florida in de studio's van Matt Grondin (Inca Maya) en George Clinton. Zo is het begonnen.
Zo presenteert The Big Ol 'Nasty Getdown zichzelf op de eigen website:
"The baddest players in the galaxy collide in a funk explosion that is the next chapter in music history.  Imagine if the people who made James Brown dance, Kool and the Gang "Celebrate", and P- Funk's Mother ship fly, all joined forces for a once in a lifetime collaboration. This is The Big Ol' Nasty Getdown, arguably the most ambitious and most exciting music project of any genre, in decades. So vital and current, today's chart toppers like Taylor Swift would never have conceived "Shake it Off" nor would Bruno Mars and Mark Ronson have brought the "Uptown Funk" without it."
Van Volume2 verscheen in 2016 de single Mantra feat. Kendra Foster & Speech. Je kunt de track gratis downloaden op de website van B.O.N.G. als je je opgeeft voor een nieuwsbrief.
Behalve muziek kun je in de webshop van Big Ol 'Nasty Getdown ook funky t-shirts bestellen, hoodies, prints en een 'Getdown Limited Edition Vinyl Clock'.