Door DJ Ritz
Om het jaar 2018 vrolijk mee af te sluiten heb ik voor de trouwe lezers van mijn column een bonte verzameling funktracks geselecteerd. Van Franse (P)-Funk tot en met de heftige rauwe energieke funk van Fishbone. Tussendoor nog twee klassieke instrumentale nummers van Mavis Staples en General Caine. Van hetzelfde album van Staples ook het nummer "Chocolate City". Dat is naar mijn idee een echte 'funkkraker'. Vervolgens een paar funk-fusion-basstracks, gewoon omdat ik die erg lekker vind klinken. Een van David Dyson, onder meer bekend van zijn funky basspel bij NdegéOcello en Pieces of a Dream. Daarna een van Divinity Roxx, de coole bassiste van de Beyoncé-band die ook met Victor Wooten heeft getourd.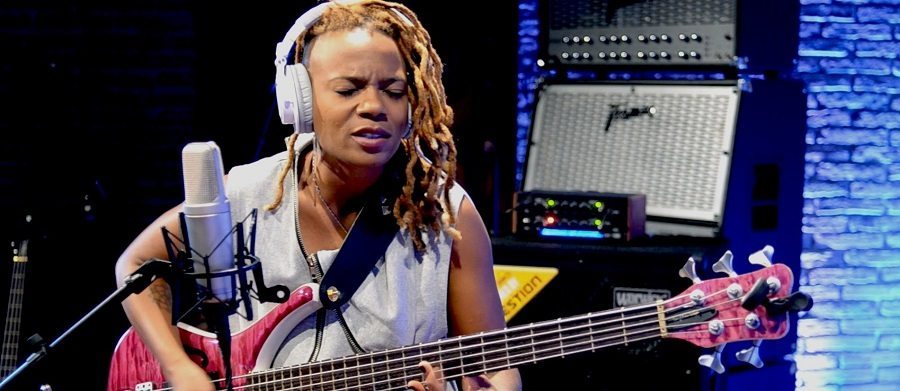 Dan volgt een nummer van Cody Wright. Als ik het beste album van 2018 zou mogen kiezen dan is dat het album van Cody dat ik heb besproken in RitzFlitz nummer 68: ToeJam & Earl Soundtrack 'Back in the groove' feat. Cody Wright. Het is geen typisch funkalbum zoals je misschien gewend bent maar voor de funkbasliefhebber is het een CD die je zou moeten hebben. Eentje die bijna een uur lang lekker doorgroovet.
Al het goede en een aangename, probleemloze tijd in 2019 toegewenst!
Gréements de Fortune & Malka Family – Jam & Taudi Groove (live)

Juan Rozoff – Intoxicated (live)

Mavis Staples – Chocolate City

Mavis Staples – Getting Deeper (instrumental)

General Caine – RLJ Pop

David Dyson

Divinity Roxx – 'Teen Town' into 'Rapper's Delight'

Cody Wright – Funk Bass Solo

Funky Bizness Gang – Funky Situation

Fishbone – Properties of Propaganda (Fuk This Shit on Up)