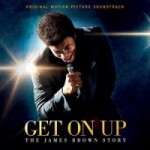 Op 21 juli jl. ging in het Apollo Theater in New York de film Get On Up in première, een zogeheten biopic over het leven van funk- en soullegende James Brown.
Funk-professor Rickey Vincent, waarvan vorig jaar Party Music is verschenen, een boek over de invloed van de Black Panthers op de muziek van onder meer James Brown ('How black power transformed Soul Music'), zag de film en schrijft op zijn Facebook-pagina:
"Highly Recommended. You get the "Soul Power" of James Brown. Won't front on that. Had issues going in about the lack of black involvement other than the actors themselves. A black director / producer might have made a totally different film. But through Chadwick Bozeman the Godfather is still kicking ass and folks should see it."
'The second-best film ever made about James Brown' 
The New Yorker noemt de film:'The second-best film ever made about James Brown,' en is net als Vincent zeer te spreken over hoofdrolspeler Chadwick Bozeman die James Brown op een overtuigende manier neerzet. In 'The Possessed: James Brown in Eighteen Minutes' legt New Yorker-redacteur David Remneck uit welke James Brown-film hij de allerbeste acht. We konden het al raden, de schrijver doelt natuurlijk op een film met James Brown zelf. En wat voor een.
"…when it comes to James Brown, the real thing, in its most thrilling, compressed, erotic, explosive form, just eighteen minutes long, is also arguably the most electrifying performance in the history of postwar American music."
Vindt Remnick, die zijn lezers adviseert de 18 minuten durende film van een televisieoptreden van James Brown uit 1964 in het Santa Monica Civic Auditorium eerst maar eens in zijn geheel te bekijken en daarna vertelt wat eraan vooraf ging.
The Teenage Awards Music International-show (T.A.M.I.) week af van de traditionele popprogrammering in die tijd, en had een lange line-up waarbij ook wel eens 'witte' pop-acts te zien waren. Het voornaamste bestanddeel van de show bestond uit optredens van artiesten met een Afro-Amerikaanse achtergrond zoals Chuck Berry, Marvin Gaye, the Supremes, Smokey Robinson and the Miracles, en James Brown and the Famous Flames.
"Nobody follows James Brown!"
Terwijl enkele maanden eerder de Civil Rights Act in werking was getreden die discriminatie van Afro-Amerikanen en vrouwen verbood, hadden de producers van de T.A.M.I. – show de in opkomst zijnde witte Britse popgroep The Rolling Stones gevraagd om in oktober 1964 als headliner van de show te fungeren en het programma af te sluiten. James Brown was het daar bepaald niet mee eens en vond dat hij als laatste zou moeten spelen, en niet de Stones. "Nobody follows James Brown!" riep Brown tegen T.A.M.I. – directeur Steve Binder. Mick Jagger en Keith Richards, beiden liefhebbers van Amerikaanse Rhythm & Blues, wisten waar James Brown toe in staat was op het podium en trokken wit weg toen zij hoorden dat de Godfather niet content was met de volgorde van de acts.
Brown was verontwaardigd dat de producenten hem als voorprogramma gebruikten voor, in zijn ogen, een stelletje 'witte amateurs' als The Rolling Stones. Zijn optreden in die bewuste T.A.M.I. show ging Brown nu beschouwen als een wedstrijd die hij niet wilde verliezen. De set van Brown bestond uit 4 nummers: Out of Sight, Prisoner of Love, Please, Please, Please, en als laatste Night Train. Tijdens zijn performance danste Brown alsof zijn leven er vanaf hing. In zijn memoires James Brown: The Godfather of Soul, zegt Brown over dat ene optreden: "I don't think I ever danced so hard in my life, and I don't think they'd ever seen a man move that fast."
The New Yorker maakt zelfs een vergelijking met Fred Astaire:"If Astaire's dancing was the graceful line of black-tie seduction, Brown's was a paroxysm of sexual frenzy, a blend of Pentecostal possession and erotic release."
Volgens RJ Smith's boek The One, The Life And Music Of James Brown, zou Brown na dat optreden letterlijk hebben gezegd:"I danced so hard my manager cried. But I really had to. What I was up against was pop artists—I was R & B. I had to show 'em the difference, and believe me, it was hard."
De cape-act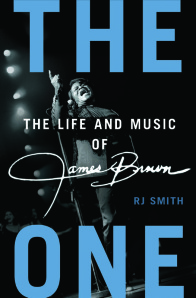 Het is de eerste keer dat James Brown tijdens Please, Please, Please zijn cape-act uitvoert waarbij hulpje Danny Ray het podium betreedt en de cape telkens weer over Brown's schouders drapeert. "It's a Holiness feeling—like a Baptist thing," zegt Brown zelf over de act in 'The One'. "It's a spiritual-background thing. You're involved and you don't want to quit. That's the definition of soul, you know. Being involved and they try to stop you and you just don't want to stop. The idea of changing capes came later, 'cause it's good for show business."
'the biggest mistake of the Stones' careers'
En de Stones? Die waren in 1964 nog lang niet op hun hoogtepunt en speelden een mix van eigen nummers en covers waaronder Chuck Berry's Around and Around en Bobby Womack's It's All Over Now. Jagger wilde liever in de kleedkamer blijven tijdens het spectaculaire optreden van James Brown. "Just go out there and do your best," zei Marvin Gaye geruststellend tegen Jagger. En dat deden de Stones. Keith Richards noemde het optreden van de Stones ná James Brown later 'the biggest mistake of the Stones' careers'. Toch heeft Mick Jagger James Brown altijd bewonderd en gerespecteerd. Jagger is dan ook een van de producers van Get On Up.
In Nederland is Get On Up pas vanaf 5 maart 2015 in de bioscoop te zien.