In een interview met de Engelse krant The Guardian onthulde George Clinton onlangs zijn bijzondere band met Right Said Fred, de Engelse groep die begin jaren negentig een wereldhit had met 'I'm too sexy'. Right Said Fred was de eerste Britse band sinds de Beatles waarvan een debuutsingle op nummer 1 kwam in Amerika. Inmiddels is het nummer gebruikt in meer dan 50 speelfilms en 100 TV-commercials.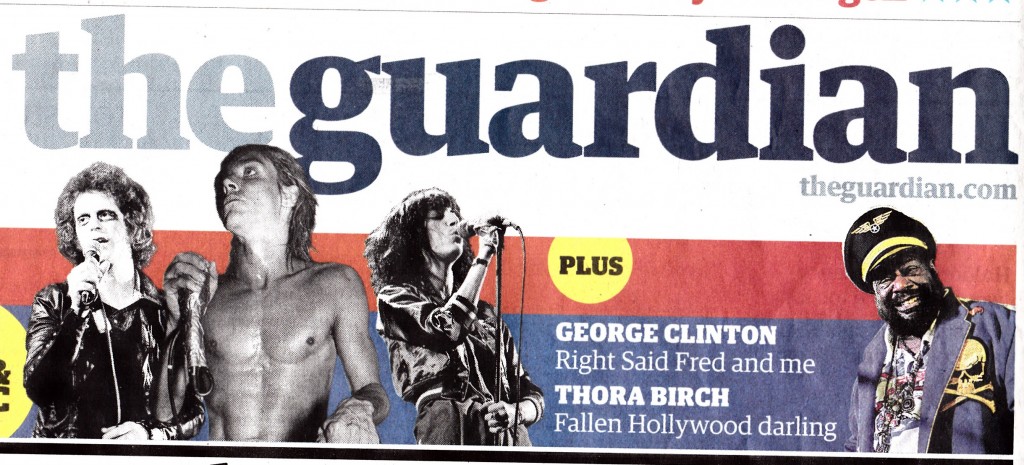 The Guardian: Last summer, you recorded a song with Sly Stone – how was he?

George: Sly was Sly. He was great. I did that with a friend of mine, Rob from London. He was with a band called Right Said Fred. Guitar player …

The Guardian: Let's get this straight: George Clinton, Sly Stone and Rob from Right Said Fred. That's quite a supergroup.

George: Ain't that something, huh?
Rob, waar Clinton op doelde, is gitarist Rob Manzoli (59), het creatieve brein van Right Said Fred in de succesvolle jaren van de band. Manzoli leerde in die periode George kennen via producer/ toetsenist/zanger Walter 'Junie' Morrison, waar Rob toen mee samenwerkte.
Junie Morrison is afkomstig uit Dayton Ohio en maakte begin jaren zeventig deel uit van The Ohio Players. Junie schreef en produceerde de eerste hits van de band, zoals 'Pain', 'Pleasure', 'Ecstasy' en 'Funky Worm'. Morrison verliet de Ohio Players in 1974 en bracht drie solo-albums uit op het Westbound-label: 'When We Do', 'Freeze' en 'Suzie Supergroupie'.
In 1977 werd Morrison 'musical director' bij George Clinton's Parliament-Funkadelic en was als toetsenist medebepalend voor de P-Funk sound in de hoogtijdagen van 1978 tot en met 1980. Junie is te horen op 'One Nation Under a Groove', de single '(Not Just) Knee Deep' (nummer 1 notering in 1979 in de US R&B charts), en op de Parliament albums 'Motor Booty Affair' en 'Gloryhallastoopid'. In verband met contractuele problemen werkte Morrison later onder het pseudonym J.S. Theracon.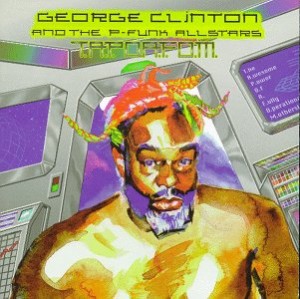 In 1995 werkte Junie aan het Clinton-album T.A.P.O.A.F.O.M. (The Awesome Power of a Fully Operational Mothership) toen hij 'Rob from Right Said Fred' voorstelde aan George Clinton. Die was zo gecharmeerd van de kwaliteiten van Manzoli dat hij het nummer 'Summer Swim' mocht mede-produceren. Het album kwam uit in 1996 en 'Summer Swim' verscheen ook als 12".
Zo is de vriendschap tussen Rob Manzoli van Right Said Fred en George Clinton ontstaan. In de loop der jaren besteedde George vaak producties uit aan Rob. Zo kwam ook The Naz tot stand, de eerste Funkadelic-single sinds 20 jaar, met medewerking van Sly Stone, die vorig jaar als download is uitgebracht. The Guardian noemt het nummer 'A five-minute masterpiece of biblical profundity'. The Naz gaat over het leven van Jesus Christus, maar dan op de Sly-manier verteld. Naar verluidt heeft Manzoli voor de productie van The Naz alleen de stemmen van George en Sly gebruikt en al het andere zelf ingespeeld.
Rob Manzoli werkte ook met Outkast, Jocelyn Brown en de Sugababes.
Momenteel produceert en mixt Rob Manzoli samen met zijn vrouw Sue in Londen het nieuwe album van de Nederlandse funk band Seven Eleven dat binnenkort uitkomt.