Het leek er even op dat funklegende Bootsy Collins afgelopen zondag met Snoop Dogg en Afrojack zou optreden in de Melkweg in het kader van MTV-EMA 2013. Opwinding alom bij de liefhebbers van het genre. De Melkweg bracht het bericht zelf naar buiten en een popjournalist twitterden het vrolijk door naar zijn volgers.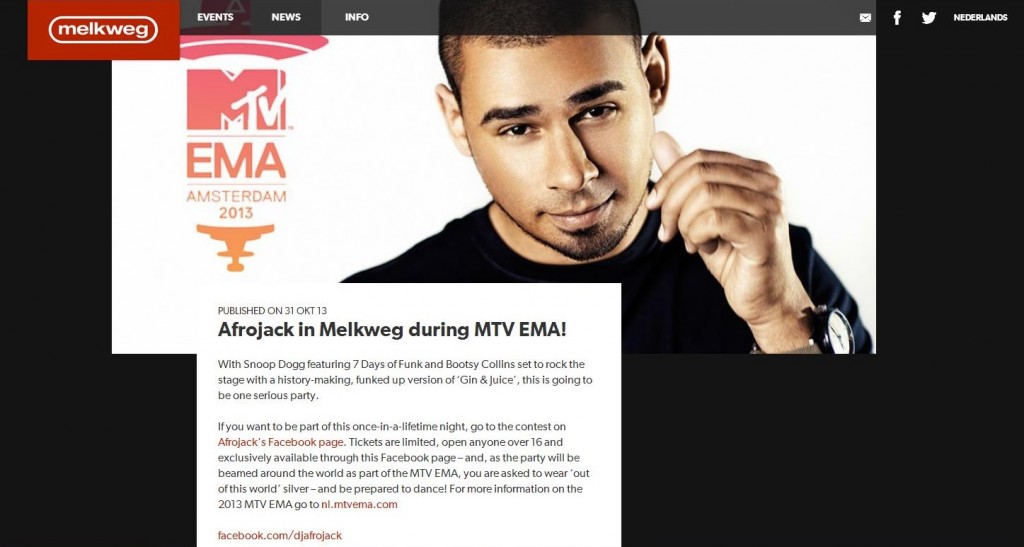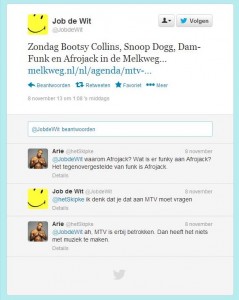 Aanleiding voor het gerucht was wellicht de aanwezigheid van Snoop Dogg, die zich momenteel 'Snoopzilla' noemt en als zodanig met DJ / producer Dâm-Funk een heus funk-album heeft opgenomen dat volgende maand uitkomt: '7 Days of Funk'.
De naam Snoopzilla is een verwijzing naar Bootsy Collins die zichzelf ook wel Bootzilla noemt. Of in Snoop's eigen woorden: "When I'm recording as Snoopzilla, I'm basically an offspring of Bootsy [Collins]. We're keeping that spirit alive with that tone, that delivery, that R&B/funk singing, like Rick James and Steve Arrington."
Maar Bootsy kwam zondag niet naar de Melkweg, al had ie dat best gewild vanwege zijn 'nephew' Snoop. "MTV Bizzness affairs was slow setting things up so I won't be making it", legt Bootsy uit op Facebook. Vandaag speelde de sterbassist met gitarist Slash in Los Angeles in verband met Bandfuse, een ambitieus muziekvideo game project.
Wie weet komt Bootsy in 2014 wél naar de Melkweg…