Samen met zijn tweelingbroer Edwin werkt Arno Konings al enige tijd aan een biografie over Sly & The Family Stone. De broers staan in de internationale funkwereld bekend als 'The Twins' en zijn ook co-producent van de documentaire 'Coming Back For More' over een zoektocht naar de roemruchte maar jarenlang onvindbare funkartiest Sly Stone. Deze documentaire van regisseur Willem Alkema is in februari 2010 in Nederland uitgezonden door de NPS.
Arno Konings is net terug uit de Verenigde Staten waar hij de onlangs met Marcel Visser uitgebrachte discografieën van 'Sly and The Family Stone' en 'George Clinton and P-Funk' onder de aandacht heeft gebracht. Op 8 november jl. was Arno in Berkeley te gast bij Rickey Vincent's KPFA radioshow 'History of Funk'. Het 2 uur durende radioprogramma van funkprofessor Vincent stond ditmaal geheel in het teken van Sly & The Family Stone en George Clinton & P-Funk.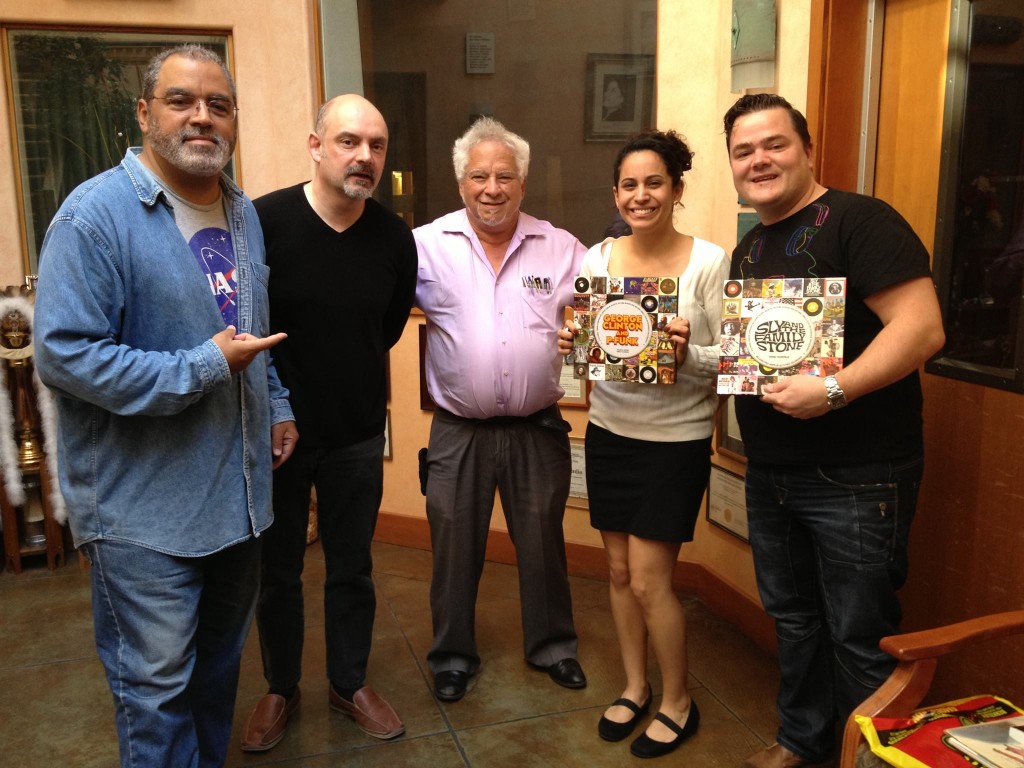 V.l.n.r. Rickey Vincent, Alec Palao, Jeff Kaliss, Jessica Damián en Arno Konings
Eerder dit jaar verscheen een nieuwe single van Funkadelic met Sly Stone getiteld: The Naz. Het nummer is geproduceerd door Rob Manzoli, het creatieve brein achter de hits van Right Said Fred in de jaren negentig. 'The Naz' is tot nog toe alleen als download verkrijgbaar.