Door DJ Ritz
Multi-instrumentalist Larry 'Moogstar' Clemon bracht eind vorig jaar het album Hooked on James Brown uit. Moogstar is niet de eerste de beste. Hij speelde mee met Morris Day & The Time, George Clinton, Cameo, Zapp en The Gap Band. Op de CD Hooked on James Brown speelt Moogstar bas, keyboards, drums en gitaar. Hij zingt er ook nog bij.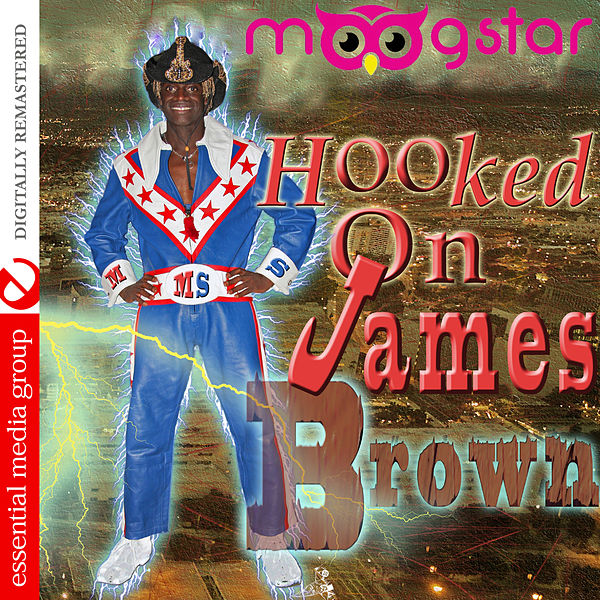 Het is opvallend dat van deze muzikale veteraan nauwelijks informatie op het internet te vinden is. Uit de schaarse info in het flapje van de CD blijkt dat Larry 'Moogstar' Clemon dit album samen heeft geproduceerd en gearrangeerd met Jerry Williams, beter bekend als Swamp Dogg. In 2018 heeft Clemon op zijn beurt het album Love, Loss, and Auto-Tune van Swamp Dogg mede-geproduceerd. De samenwerking op Hooked on James Brown was dus redelijk voor de hand liggend.
Het album telt twaalf klassiekers van James Brown die alle zeer respectvol zijn bewerkt. Het zijn geen remixes of iets dergelijks want zowel Clemon en Williams zingen op dit album. Aangezien zij beiden beschikken over een erg goede soulstem, houden de tracks wel de echte JB-feel maar met een eigen twist. De nummers zijn echt goed in elkaar gezet. De opnames vonden plaats in de 'Dogg House', de home studio van Swamp Dogg in Northridge, Californië.
Op de inlay van de CD staat nog: "Moogstar is hooked on James Brown. Give it a listen and you'll be hooked too." Zelf ben ik ook een groot fan van JB, naar mijn idee de meest funky artiest ooit. Ik vind Hooked on James Brown erg prettig in het gehoor liggend. Het album gaat ruim 70 minuten lekker door!