Door DJ Ritz
'Phunk Observatory' is de titel van een album van de Zweedse band M-Rock. Die naam zal niet meteen bellen doen rinkelen, maar de Stonefunkers zullen sommigen (of velen?) vast nog wel kennen. Die band heeft in de jaren '90 een viertal erg goede, funk-cd's uitgebracht: 'Harder than Kryptonite' (1990), 'No problem 94 – Non-believers, stand back!' (1993), 'Material' (1995) en 'Outstanding' (1998).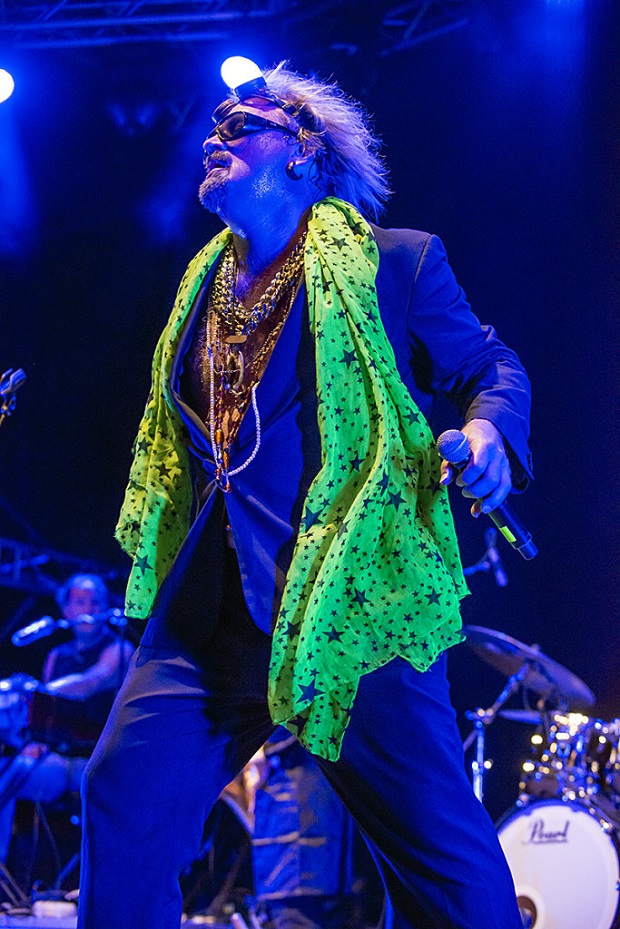 Opeens, na ongeveer 20 jaar, kwam 'het brein' van de Stonefunkers, oprichter en lead zanger Emrik 'M-Rock' Larsson, met dit uitstekende en zeer aanbevelenswaardige funkalbum. Larsson wordt in eigen land beschouwd als "The King of Funk". De concurrentie in Zweden is beperkt, want heel veel Zweedse funkbands ken ik nou ook weer niet; maar funky is hij zeker. 'Phunk Observatory' is uitgebracht in 2014. Liefhebbers van het genre die de plaat draaien zullen er – net als ik – meteen heel vrolijk van worden. Hier is echt wel sprake van behoorlijke 'positive vibes'! Het is een album dat niet meermalen gedraaid hoeft te worden voordat het zijn geheimen prijs geeft.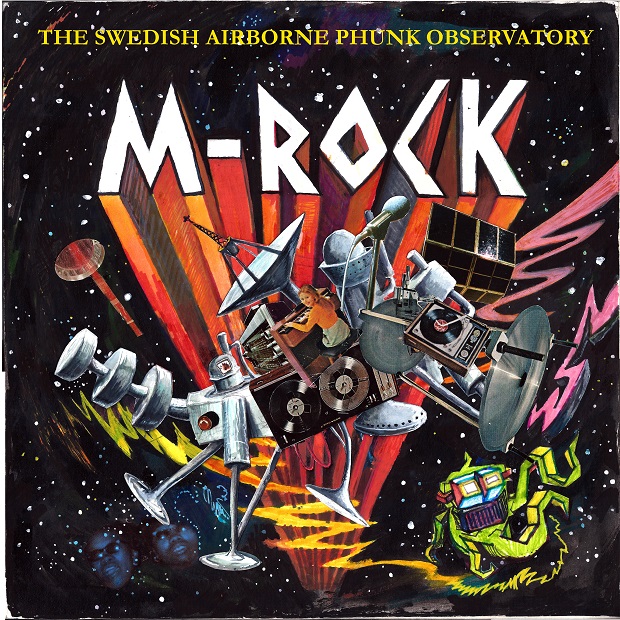 Alle nummers klinken prima. Zelfs de wat meer rustige tracks zijn zeer te pruimen. Al met al zeer aangenaam funkwerk, aan te schaffen via de weblink: https://m-rock.bandcamp.com/album/phunk-observatory-2014.
De band bestaat uit:
M-Rock: lead zang en percussie
Agge: gitaar, zang en sound
Holger B: gitaar
Bellnose: bas
Danny the Dog: keyboards en talk box
Lade K: drums
KG: gitaar, samples, programmering & sounds
Dan volgen nu de vertrouwde YouTube-links.
M-Rock:


Stonefunkers: