In de gisteravond uitgezonden documentaire 'Mr. Dynamite. The rise of James Brown' komen ook de broers Melvin en Maceo Parker aan het woord over hun tijd bij James Brown. Melvin Parker speelde drums op de hits 'Out of Sight', 'Papa's Got A Brand New Bag,' en 'I Got You (I Feel Good)'. In de documentaire vertelt Melvin hoe hij James Brown een keer, uit zelfbescherming, met een vuurwapen heeft bedreigd.
Brown wilde Melvin per se als drummer, en nam op uitdrukkelijk verzoek van Melvin broer Maceo op in zijn band als 'part of the deal'. Dat vertelt Melvin in de documentaire Mr. Dynamite, maar zegt ook James Brown zelf in zijn autobiografie The Godfather of Soul uit 1988.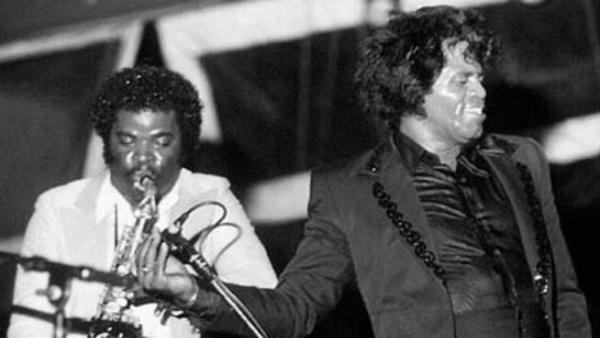 Op dinsdag 12 mei a.s. speelt Maceo Parker in Paradiso, en een dag later in het Paleis voor Schone Kunsten in Brussel. Kijk voor meer informatie over deze optredens in de funkagenda.