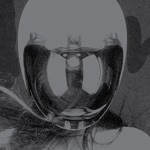 Na succesvolle eerdere edities van de Interface Remix Contest met Zuco 103, Kraak & Smaak, Nobody Beats The Drum en de Amsterdam Klezmer Band organiseert tijdschrift Interface nu een Gotcha! remix contest. De bedoeling is om met behulp van een downloadpakket een remix te maken en in te sturen van de door Funkblog geselecteerde track 'No Robot'. Iedereen mag meedoen. Interface is een magazine voor muzikanten en producers.

Het downloadpakket van Interface bestaat uit zes 24-bit 44,1kHz stereo wav-bestanden in de vorm van 'stems'. Dit zijn stereo mixen inclusief effecten van baslijn, drums, vocals, steel, claps en alle overige instrumenten. Als je de stems onder elkaar op maat 1 in je daw (tempo 120bpm) zet, hoor je de – ongemasterde – mix van het origineel. Maar dat is natuurlijk alleen om je een goed overzicht te geven van het beschikbare materiaal.
Wat je precies van de stems gebruikt voor je remix, is helemaal je eigen beslissing: alleen een stukje rap, een fragment uit de gitaarsolo of een backing vocal? De keuze is aan jou. Je mag het tempo veranderen, de toonsoort verbuigen en het naar hartenlust combineren met je eigen samples, synths of zelf ingespeelde instrumenten. De remix mag hardrock, chiptune, operette, rockabilly, rap, reggaeton, trance of welke stijl dan ook zijn. Het enige wat telt, is dat je een verrassende nieuwe wending geeft aan het materiaal. En dat eindproduct hoeft niet eens te lijken op het origineel!
De deadline voor de inzendingen is 17 mei 2015. Ga voor alle verder info en een inschrijfformulier naar de remixpagina van de website van Interface. Succes!