Donderdag 12 februari 2015 presenteert Seven Eleven, met sterbassist Dodge in de gelederen, in de 'Oude Zaal' van de Melkweg haar nieuwe album 'Back to the Source'. Afgelopen zaterdag ging de voorverkoop van start van de Funk to the Max party die rondom de release wordt georganiseerd, met de vertrouwde DJ Funk-O-Nots achter de draaitafels. Na afloop krijgt elke bezoeker een exemplaar van het album op cd mee naar huis.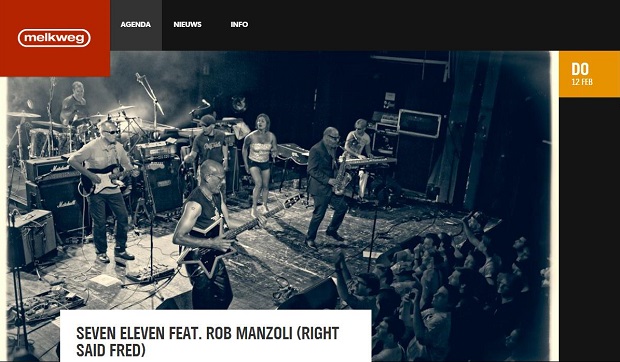 'Back to the Source' is in Londen geproduceerd door gitarist/producer Rob Manzoli die in de jaren negentig het creatieve brein was van de Engelse popgroep Right Said Fred waarmee hij wereldhits scoorde als 'I'm too sexy', 'Don't Talk Just Kiss' en 'Deeply Dippy'. Daarna werkte Manzoli onder meer met Outkast, Jocelyn Brown, Sugababes en Lady Miss Kier. Tegenwoordig doet Manzoli productiewerk voor George Clinton. Op het nieuwe Funkadelic-album 'Shake The Gate', dat naar verluidt op 23 december a.s. wordt uitgebracht in een 3CD-box, staan twee Manzoli-producties: 'The Naz' met Sly Stone en 'Yesterdejavu'.
Vrijdagavond 19 december a.s. wordt in De Pul in Uden de single 'Disco wasn't good enough' gepresenteerd, met een bijbehorende videoclip. Op het nummer, dat ook op het album komt te staan, zijn behalve de leden van Seven Eleven te horen: Rob Manzoli op gitaar en de legendarische Louis Johnson op bas.