De klassieke albums van funkdiva Betty Davis uit de periode 1973 t/m 1975 zijn in de afgelopen jaren opnieuw uitgebracht door het platenlabel Light in the Attic Records uit Seatle, Washington. Nu is er ook een album van de voorliggende periode.
Betty en haar toenmalige echtgenoot Miles Davis deden van 14 t/m 20 mei 1969 sessies in Columbia's 52nd Street Studio's. Jazzsaxofonist, componist en producer Teo Macero (1925 – 2008) produceerde die sessies met onder meer Herbie Hancock, Wayne Shorter, John McLaughlin, Mitch Mitchell (drummer Jimi Hendrix Experience) en anderen. De geluidsopnamen van die sessies zijn door Light in the Attic geremasterd en nu verschenen als 'The Columbia Years 1968-1969'. Dat meldt Pitchfork.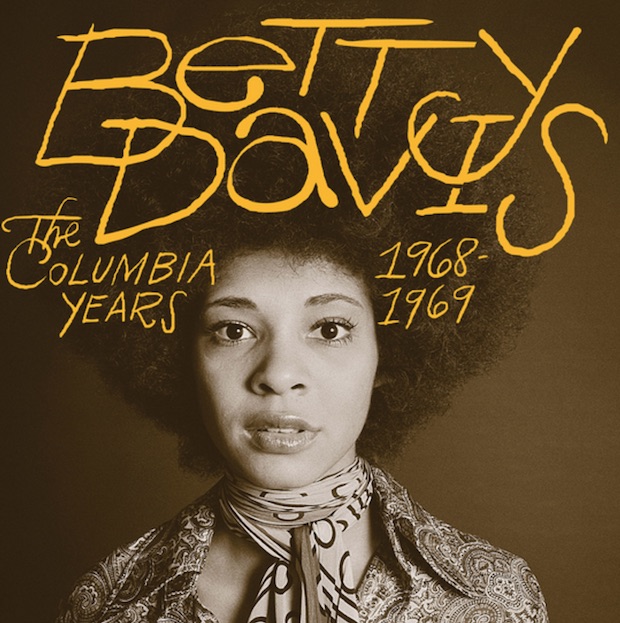 The Columbia Years bevat ook opnames van een LA-sessie in 1968 met Hugh Masekela en leden van The Crusaders. Het album is uitgebracht met medewerking van Betty Davis; onderdeel van de liner notes is een recent interview met haar. De plaat wordt geleverd met zeldzame foto's en een poster.  'Some vinyl copies will be pressed on "solid gold" wax', Aldus Pitchfork. De tracklist ziet er als volgt uit:
The Columbia Years 1968-1969:
01 Hangin' Out
02 Politician Man
03 Down Home Girl (Take 4)
04 Born on the Bayou
05 I'm Ready, Willing & Able (Take 1)
06 I'm Ready, Willing & Able (Take 9)
07 It's My Life (Take 8)
08 Live, Love, Learn (Take 12)
09 My Soul Is Tired (Take 9)
Bekijk hieronder de trailer:
Zoals eerder door Funkblog is gemeld is over het leven van Betty Davis een documentaire in de maak: Nasty Gal: The Many Lives of Funk Queen Betty Davis. De film wordt verwacht in 2017.