Funkblog ontvangt gemiddeld zo'n vijf mails per dag. Van podia die concerten willen promoten tot bands die hun nieuwe werk aan ons willen laten horen. Ons oog viel afgelopen week op deze Engelstalige boodschap van een nieuwe band aan het Nederlandse funkfront: de Amsterdelics uit Amsterdam.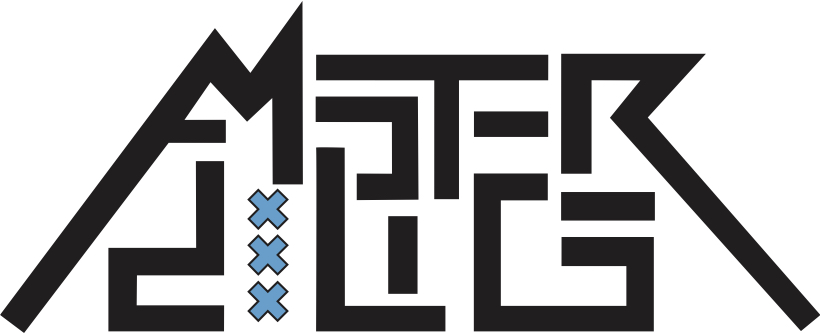 "Many, many moons ago, The Funk was alive in the hearts of men and women. It was a time to be cherished. The Universe was young and vibrant, and The Funk was its way of communicating, across thousands and thousands of lightyears. But mankind was too easily distracted, she became fickle and forgetful. The Path, that is The Funk, was abandoned. Until this day. For it is today that we retrieve what was lost, gain what was destroyed, today, we lovingly embrace what was taken away by neglect.

Today we say: "We Want The Funk! We want it because it's ours, as it always was!" Today we reconnect to the universe, and we shall hear its voice, amplified by light. Ladies and gentlemen, it is time. Time for a resurrection. Time to build a new tradition, set on the ancient stones of the old. It is time for Fear and Loathing and the Return of the Amsterdelics.

Hip-P-Funk is The Word, and The Word means P-Funk, Reggae and Psychedelics, the Holy Trinity. But most of all it means business. So mankind will again have command over The Funk, and thus The Universe. To the stars, humans, to the stars!"
Twee jaar geleden besloten Gilbert Felix en Paul van Musscher om liedjes te gaan maken, die ze vervolgens zelf inspeelden. Muzikale vrienden sloten aan bij het project dat zich gaandeweg ontwikkelde tot 'een eigenwijze stijl die terug te voeren is op P-Funk, maar vrijelijk flirt met (dub)reggae, psychedelica en misschien zelfs de geest van David Bowie.'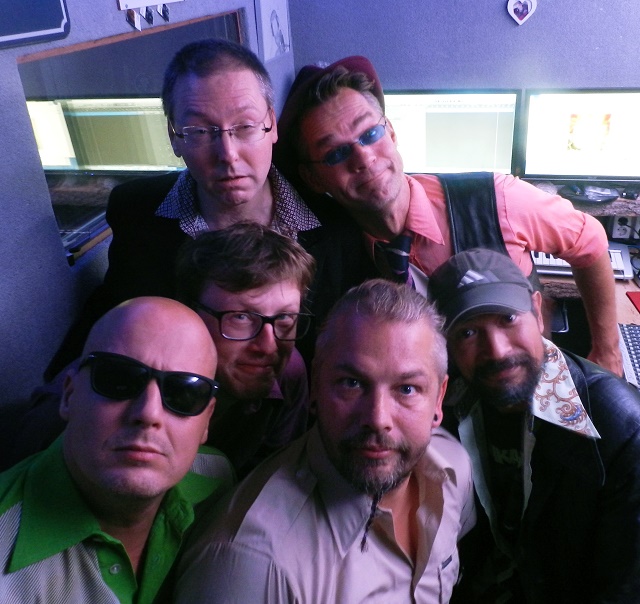 De groep bestaat inmiddels uit:
-Paul "the Wizard" van Musscher – vocals
-Gilbert "Judge of Funk" Felix – bass
-Remko "Copper Smith" Smid_sax/horns
-Rowin :The One" Tettero_drums/percussion
-Folker "Flight Captain" Tettero – guitars
-Pieter "Dr Q" ten Holt – guitars
Cadets:
-Sebastiaan "Skeeto" Mc Leed_Percussie
-Lode "John Lord" de Roos_toetsen
Uitgangspositie van de Amsterdelics is om muziek te maken die de bandleden zelf aan een stuk door zouden draaien, zonder te skippen. Even een klein uur van de wereld zijn zonder de aarding te verliezen. Een ruimteschip bouwen van niets meer dan glorieus trillende lucht.
De band is ontzettend trots op hun nog jonge moederschip. Het loopt naar eigen zeggen als een trein en danst als een derwisj. Maar ze hebben hulp nodig. In deze veranderende tijden is het namelijk lastig om een platendeal te sluiten. De Amsterdelics hebben daarom besloten het zelf te gaan doen. Op het platform Voordekunst.nl zijn ze de crowdfundingactie 'Amsterdelics op vinyl!' gestart om hun debuutalbum en een videoclip te financieren. Er is in totaal € 8.400,00 nodig waarvan, met nog 21 dagen te gaan, € 3.185,00 bij elkaar is gebracht. Spreekt het project je aan, help deze ambitieuze funkband dan aan een mooi debuut. Je kunt al doneren vanaf € 10,00. Blijf op de hoogte van de Amsterdelics op Facebook.