Op 26 december 2016 (gisteren) overleed jazz- en fusion drummer Alphonse Mouzon. Hij werd 68 jaar. Mouzon leed aan neuroendocrine carcinoma, een weinig voorkomende vorm van kanker.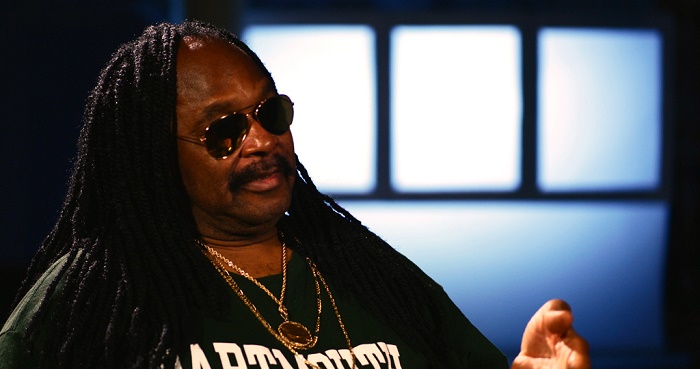 Hij mag bij het grote publiek niet zo bekend zijn als de eerder dit jaar overleden pop-iconen Prince, Maurice White, David Bowie, Leonard Cohen en onlangs George Michael, in de jazz- en funkwereld was de op 21 november 1948 in Charleston geboren Mouzon zeker een icoon.
Mouzon's muzikale carriere begon, zoals bij zo veel Amerikaanse musici, op high school waar hij leerde drummen en zijn eerste optredens deed, waaronder een concert met de professionele band van zijn muziekleraar, saxofonist Lonnie Hamilton III. Dat smaakte naar meer.
Na het behalen van zijn high school diploma verhuisde Mouzon naar New York om te gaan studeren aan de Manhattan Medical School en om verder invulling te geven aan zijn artistieke aspiraties. Hij volgde drum- en acteerlessen aan de City College of New York. Ook volgde hij drumlessen bij Bobby Thomas, de drummer van Bill Taylor. Zo kwam hij terecht op Broadway, waar Mouzon drummer werd in de zogeheten 'pit band' bij de musical Promises, Promises. Naar verluidt was Mouzon destijds de jongste muzikant op Broadway. Vervolgens ging hij aan het werk met pianist McCoy Tyner en daarna werd Mouzon in 1971 de eerste drummer bij de in New York opgerichte super jazz-fusion groep Weather Report.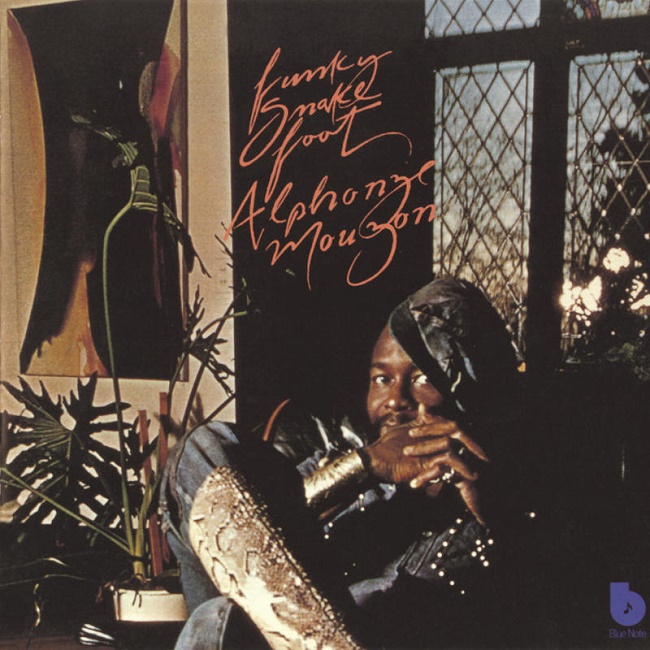 Begin jaren '70 tekende Mouzon een platencontract bij Blue Note Records dat een aantal funky LP's van Mouzon uitbracht waaronder  The Essence Of Mystery (1972), Funky Snakefoot (1973), Mind Transplant (1975) en The Man Incognito (1976) met daarop de track Take Your Troubles Away. In 1980 kwam By All Means uit, een album met bijdragen van Herbie Hancock, Lee Ritenour, Freddie Hubbard en de Seawind Horns.
In 1992 startte Mouzon het platenlabel Tenacious Records dat in hetzelfde jaar zijn eigen album The Survivor uitbracht en daarna eerdere platen van Alphonse opnieuw liet verschijnen, maar dan op cd.
Mouzon speelde onder meer met Stevie Wonder, Eric Clapton, Jeff Beck, Carlos Santana, Patrick Moraz, Tommy Bolin, Larry Coryell, Chubby Checker en Robert Plant (Led Zeppelin). Tijdens zijn carrière  participeerde Mouzon ook vaak in muziekprojecten van andere jazzartiesten, waaronder Jaco Pastorius, McCoy Tyner, Stanley Clarke, Al DiMeola, Les McCann, Sonny Rollins en Miles Davis.
Discografie als solo artiest
The Essence of Mystery (Blue Note, 1972)
Funky Snakefoot (Blue Note, 1973)
Mind Transplant (Blue Note, 1974)
The Man Incognito (Blue Note, 1975)
Virtue, 1977
Back Together Again, 1977
In Search of a Dream, 1978
Baby Come Back, 1979
By All Means, 1980
I'm Glad That You're Here – 12″ single on London Recordings (Pausa/Mouzon Music, 1981)
Morning Sun, 1981
Step Into the Funk, 1982
The Sky is the Limit, 1985
Back to Jazz, 1985
Eleventh House, 1985
Love Fantasy, 1987
Early Spring, 1988
As You Wish, 1989
The Survivor, 1992
On Top of the World, 1994
The Night is Still Young, 1996
Absolute Greatest Love Songs & Ballads, 1998
Live in Hollywood, 2001
Jazz in Bel-Air, 2008
Angel Face, 2011
RIP Alphonse